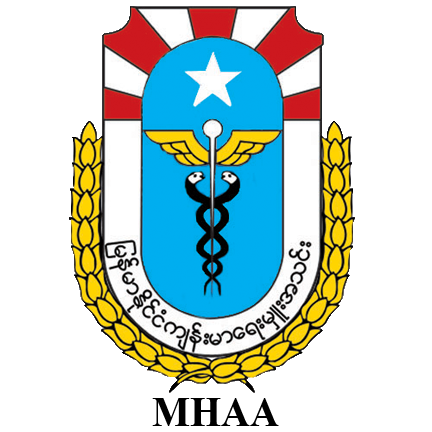 Myanmar Health Assistant Association was established in 1953 along with the government's program to have rural health care professionals in the shortage of medical professionals after expatriate doctors left the country. The very first Regular Health Assistant (RHA) training was opened in 1951 and completed trainees were appointed as health assistant at Rural Health Center (RHC) since 1953.
These trainings were halted after 13th Batch of RHA training since the replacement of Rural Health Doctor into Regular Health Assistant. In 1984, 14th Regular Health Assistant training were reinitiated again and Health Assistants were trained up to 25th batches.
Since 1980 and till date, Multi Public Health Workers (MPHW) including Lady Health Visitor (LHV), Nurses were being trained and become Condensed Health Assistants. In 1995, Health Assistant Training School (Aung San) was upgraded into University of Community Health and Bachelor of Community Health (B.Comm.H) have been awarded.
In 2000, The University of Community Health was moved to Magway. In 1997 year, RHA and CHA are promoted into HA-1 who are promoted into THA in 2004 as an estimate.
MHAA was not able to stand and function as a Non-Governmental Organization between the period of 1964-1993. In 1994 under State Law and Order Restoration Council, Myanmar Health Assistant Association was acknowledged and granted as Non-Governmental Organization with reference to registration number 1754 (current registration number is 1/Domestic/ 1115 - registration expiry date is December 31, 2024 issued by Ministry of Office of the Union Government) issued by Ministry of Home Affairs. Since then, MHAA has been able to set the following milestones and growing at the organizational level: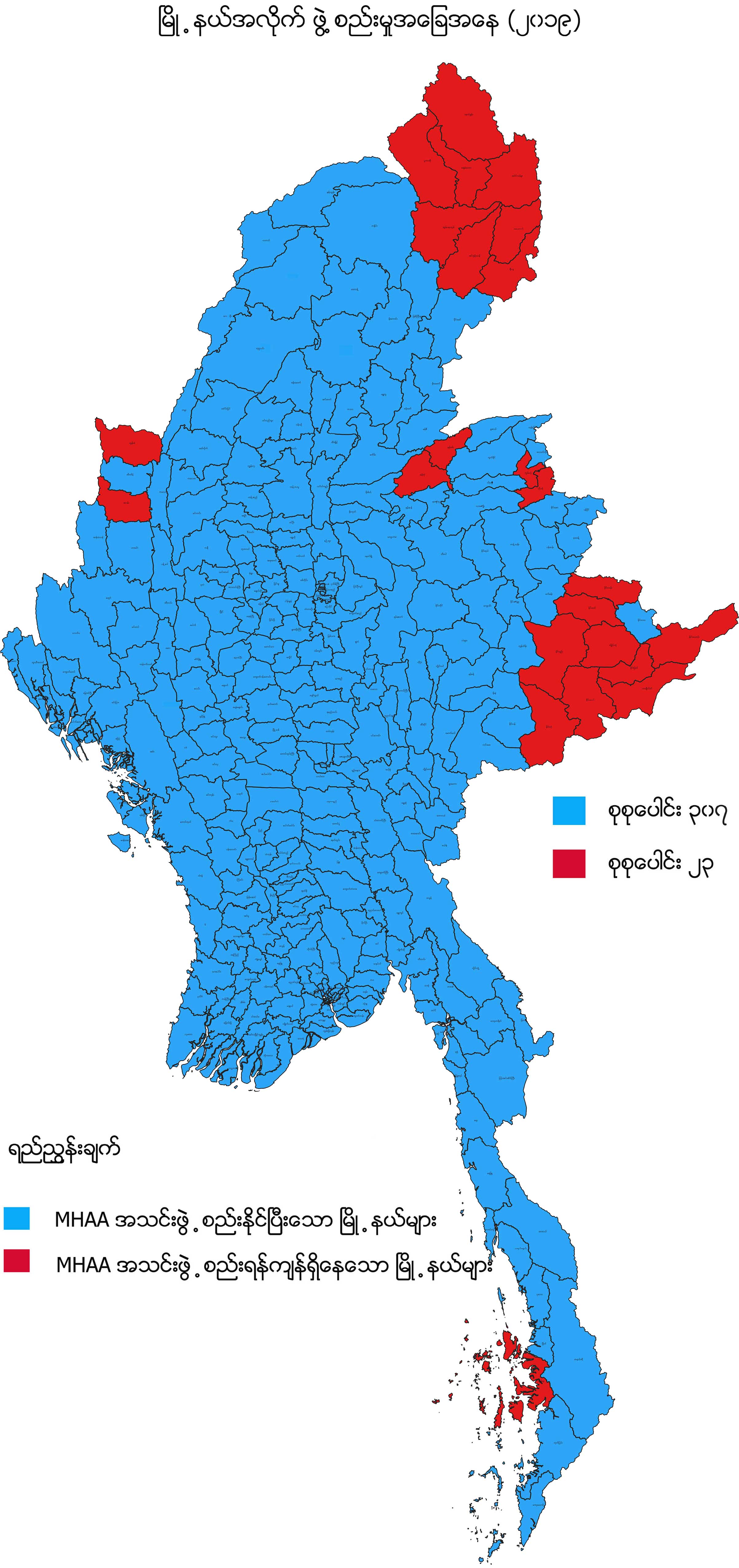 Significant Achievements/Milestones
1

1953

Establishment of MHAA
2

1992

Constitution of MHAA was approved
3

1994

Ministry of Home Affairs granted registration for MHAA and reactivated
4

2001

The 5th MHAA annual conference was held with the participation of B.Comm.H students
5

2008

MHAA undertook Disaster Response Project with the support of UNICEF in Nargis affected areas. By doing so, we had have gained attention from different donor institutions and peer organizations.
6

2014

According to Association Law, In-service Health Assistant become MHAA members 2019- Sub-offices are opened in 307 townships across the country with the estimated members of 5,365. MHAA operates in 76 townships with the staff capacity at 478. MHAA has been working together with 6 international donor institutions, 11 partner organizations in 12 public health projects.
Vision
A Society attains quality of life having an access to equitable health services. Myanmar Health Assistant Association
Mission
MHAA is a national association of public health professionals striving towards accessible and equitable quality public health services through health promotion, prevention and control of diseases. Myanmar Health Assistant Association
MHAA stands as a united, independent organization earning public trust and international recognition. Myanmar Health Assistant Association
Objectives
To contribute in improving health care system in Myanmar
To promote equitable access to quality health care service by communities including marginalized groups, without financial hardship
To promote health literacy and healthy behavior, and reduce burden of diseases
To strengthen the MHAA as public health professional organization
To strive for and seek opportunities for the educational development as well as career development of members and staff
Overall Strategy
Evidence-based advocacy for better health system
Community-oriented equitable health services
Strengthening individual and institutional capacities of MHAA and its existing and potential members
Networking and collaboration with key state-and non-state actors
Integrated approach to improve operational efficiency
List of MHAA CEC members & Profiles